The Benefits of Rechargeable Batteries: A Better Choice?
Benefits of Rechargeable 🔋EBL Batteries🍃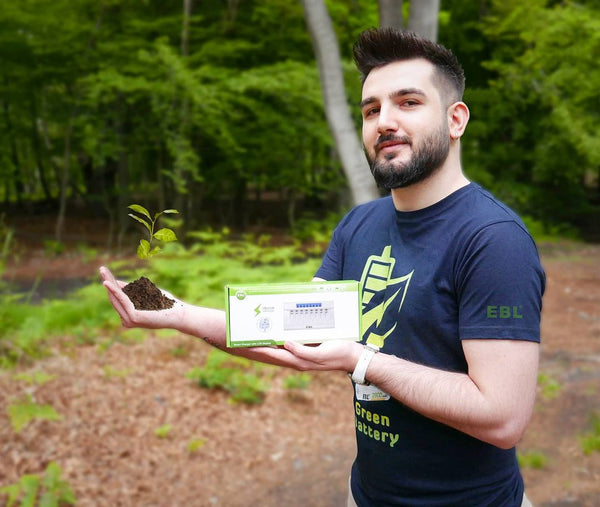 Embed Photos From Visually.
Benefits of Rechargeable 🔋EBL Batteries" rel="noopener noreferrer">
⛏️Conserve Resources: Because rechargeables can be used over and over, fewer batteries need to be manufactured (and transported) than with single use varieties. In fact, rechargeable batteries consume up to 23 times less non-renewable natural resources than disposable batteries.
🌲Protect the Environment: Most people don't realize the extent of single use batteries' environmental impacts. Heavy metals, corrosive materials, and other nasty chemicals combined with (all-too-common) improper disposal spells bad news for the environment. But rechargeables have 28 times less impact on global warming, 30 times less impact on air pollution, 9 times less impact on air acidification, and 12 times less impact on water pollution! Check out this study for more details about environmental impacts and savings.
🚀Performance: Many of today's rechargeables actually last longer on a single charge than their disposable counterparts, especially in high-drain devices.
💸Save Money: When used properly, rechargeable batteries can be used hundreds or even thousands of times! They do cost more initially, but can definitely pay for themselves over time.
⏰Time Efficient
Rechargeable catteries can be a great time saver in many scenarios. Never again will you waste time in the battery aisle trying to accommodate the needs of your devices, or miss photo opportunities at a special event or occasion because your battery has died.
Batteries are often a household necessity, used for everyday items including your television remote, the kitchen clock and your children's toys. We can bet that anytime you need a battery, you can't find a single one; but when you don't, you have cupboards full!
For a wide range of rechargeable batteries then take a look at our range.
What is your favorite Brand? Share YOUR product suggestions in the comments section below!
Explore More blogs
1. Join The EBL Official June Subscription Giveaway
2. EBL New Generation USB Rechargeable Batteries 2021
3. The Best Rechargeable Batteries EBL AA and AAA Rechargeable Batteries